Perfectionisme versus flow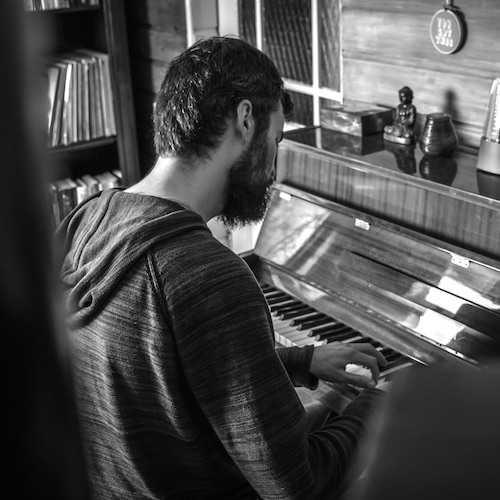 Toen we onze cursusvideo's opnamen voor Keys to Magic, spraken Sabine en ik tevoren af om het 'licht' te maken voor onszelf. Het hoefde niet perfect; als de boodschap maar overkomt. En dat bleek een hele fijne manier van werken!
Na vele brainstorms over de inhoud gingen de opnames ongeveer zo: als we een 'take' hadden gedaan gingen we bij onszelf even na: voelt dit goed? In bijna alle gevallen was het antwoord: Ja! Ook al hakkelden we soms een beetje, het belangrijkste was dat we de boodschap 'voelden'. Op die manier schoten de ene na de andere video, we kwamen echt in een flow!
Waar ik nu achter ben is dat perfectionisme een soort verbloeming is voor de onzekerheid die vaak wat dieper zit, en dat perfectionisme in vele gedaanten voorkomt. Zo gaf ik laatst een live-stream concert, en dat vond ik eigenlijk best spannend om te doen. Op het moment van spelen raakte ik even onzeker over wat ik speelde op mijn synthesizer, maar het was daarom juist ook zeker een leerzame ervaring.
Een mooi inzicht dat ik heb onthouden van iemand: Als iets goed gaat is het een zegen, als het minder goed gaat is het een leermoment. "It's either a blessing or a lesson."
Hoe fijn is het om te kunnen oefenen met het loslaten van die onzekerheid of perfectionisme als het om pianospelen gaat? Het 'licht' te maken, te genieten van de klanken die er ontstaan, ook al zijn het klanken die je soms niet verwacht, de muziek helemaal te omarmen en jezelf er in te verliezen.
Of, een stap verder: voor te spelen voor een geliefde, kennis, of goede buur. En dan samen te genieten van de muziek. En als het dan toch niet helemaal lukte: te leren van de ervaring en er samen om lachen.
Ik wens je een hele fijne, lichte dag toe.
Hartelijke groet,
Folkert