Over ons
Sabine en Folkert helpen pianisten vrij te worden achter hun piano en de liefde voor het pianospelen weer terug te vinden of juist te ontdekken via hun masterclasses en online piano academie Keys to Magic.
In de media: 'Intuïtief pianospelen, een magisch proces.' Dit artikel is op 8 februari 2022 verschenen in Hart van Nijmegen. Bekijk het artikel.
Pianospelen en zelf muziek maken vind ik een van de allermooiste dingen die er maar zijn. Helaas ben ik lange tijd de liefde voor de piano een beetje kwijt geraakt. Nadat ik mijn opleiding klassiek piano op het ArtEZ conservatorium had afgerond lag er een grote druk op het spelen, het moest perfect. Steeds vaker voelde ik me ontzettend verdrietig dat ik niet meer lekker kon pianospelen.
Per toeval ontdekte ik een geheel nieuwe manier van pianospelen vol met nieuwsgierigheid, plezier, ontdekken en genieten. Door mijn burn-out werd ik gedwongen het een en ander onder de loep te nemen en tijdens deze zoektocht leerde ik me steeds meer te openen en nieuwe mogelijkheden te zien. Toen ik na een dag op een seminar thuiskwam was er een knop omgegaan en ontdekte ik ineens hoe ik grenzeloos kon pianospelen, een geweldige ervaring!
Sindsdien houd ik me bezig met intuïtief pianospelen en hoe ik keer op keer vanuit flow prachtige muziek mag maken en deze tools geef ik met heel veel liefde door aan mijn leerlingen!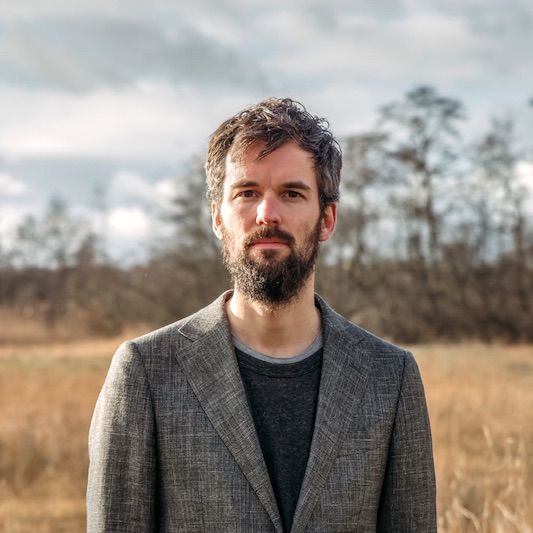 Al op vroege leeftijd wekte het elektronisch orgel mijn interesse. Mijn buurman had er een, dus ik was heel vaak achter zijn orgel te vinden en later gingen we samen naar orgelles. Voor honderd euro en een kratje bier kochten mijn ouders een orgel van een andere buurman, zodat ik ook thuis kon spelen. Wat een feest!
Vanaf mijn zestiende dook ik na het uitgaan vaak midden in de nacht achter mijn orgel, om de liedjes die ik in het café had gehoord te leren spelen en zo ontwikkelde ik mijn muzikale gehoor. Al gauw ging ik ook in bandjes spelen. Vanaf mijn twintigste werkte ik als web developer bij computerbedrijven, maar die carrière ruilde ik in voor een studie jazz & pop piano aan het ArtEZ conservatorium.
Daar leerde ik echt piano spelen en improviseren. Ik leerde ontzettend veel, maar het ging niet altijd soepel, want ik zat mezelf soms behoorlijk in de weg bij het spelen. Zelden vond ik het goed genoeg wat ik speelde en mezelf vergelijken met studiegenoten hielp daar ook niet bij.
Pas na het conservatorium ontdekte ik de kracht van meditatief pianospelen. Ik las het boek 'Effortless Mastery' van Kenny Werner en al na het lezen van de eerste paar pagina's viel het kwartje: wat is het heerlijk om gedachteloos en zonder oordeel te genieten van de muziek die je voortbrengt achter de piano!
Via Keys to Magic mag ik mijn kennis over intuïtief pianospelen doorgeven en daar ben ik erg dankbaar voor.
Is intuïtief pianospelen iets voor jou?