Cursus aanbod
In deze video licht Sabine onze twee cursussen toe:
Deze cursus heeft mij veel gebracht, ik noem dan vooral: Het plezier in pianospelen, zo anders dan vanaf bladmuziek. Ik kan en mag nu fouten maken en lekker wegdromen achter mijn keyboard. Door jullie cursus is een nieuwe wereld van pianospelen voor mij opengegaan. Zo ontzettend leuk om te doen. – Jet
Ben jullie innig dankbaar tot nu toe. Ik heb zo om de dag fantastische ervaringen. Ik speel weer en geniet sinds lange tijd. – Marleen
Voor beginnende én gevorderde pianisten
Pianobevrijding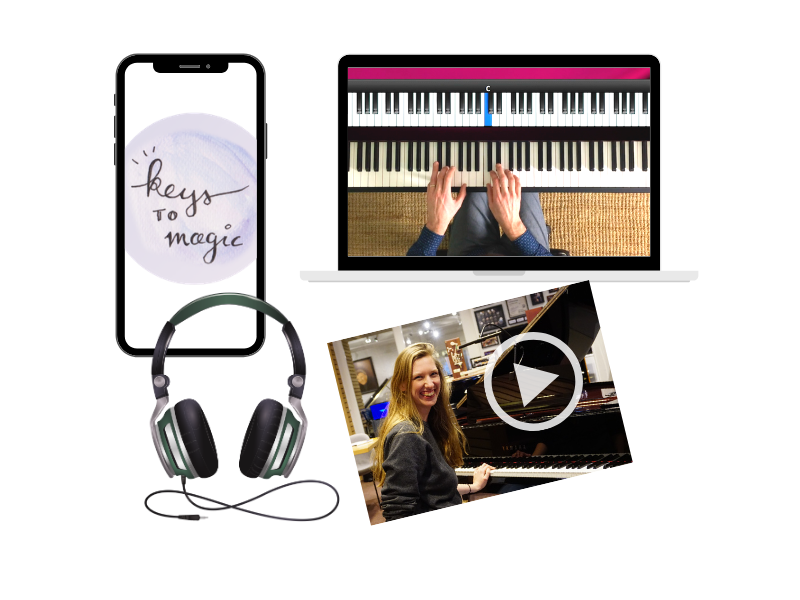 Loop je soms vast in het pianospelen en wil je de liefde voor muziek maken weer helemaal terugvinden? Lijkt het je heerlijk om je helemaal vrij te voelen achter de piano, en moeiteloos eigen muziek te kunnen creëren?
Dan is Pianobevrijding van Keys to Magic helemaal voor jou!
Wat houdt het in?
Word vrij achter je piano of keyboard en breng je muzikale creativiteit in een stroomversnelling.
Pianobevrijding is een cursus van 6 maanden. Je ontvangt elke maand 10 tot 12 nieuwe lessen met praktische voorbeelden, tips en inspiratie om je muziek mooier te maken en vorm te geven.
Elke maand een groepsles waarin je je vragen kunt stellen en nieuwe inspiratie kunt opdoen.
Leer meer over akkoorden en toonladders en voel je vrij achter je piano.
Bonus: Inclusief alle lessen uit onze Beginnerscursus Intuïtief Pianospelen
Bonus: Toegang tot de Keys to Magic Community
Je behoudt onbeperkt toegang tot de lessen.
Je investering is tijdelijk: 598,-
Voor beginnende pianisten
Beginnerscursus Intuïtief Pianospelen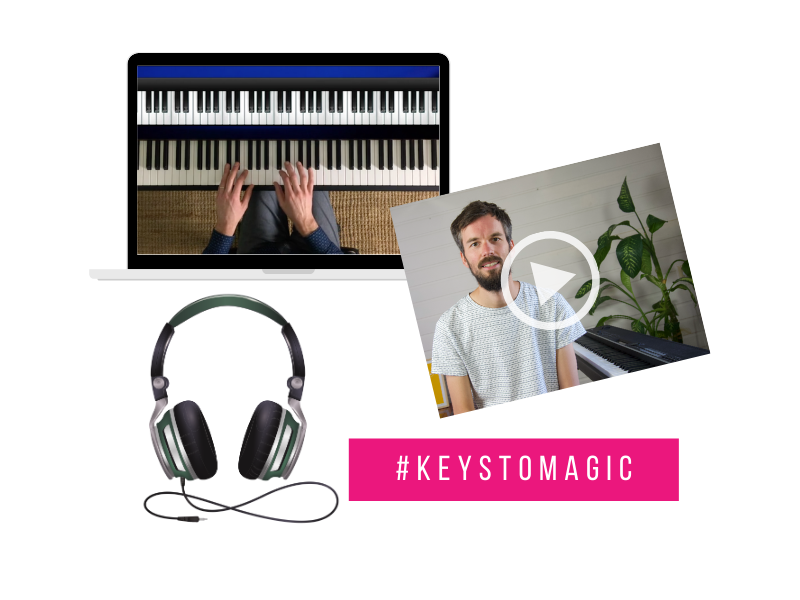 Wil jij op een heel ontspannen manier starten met pianospelen? Of heb je lang geleden les gehad en wil je pianospelen met heel veel ruimte om jouw eigen muzikale geluid te vinden?
Dan past de Beginnerscursus Intuïtief Pianospelen van Keys to Magic helemaal bij jou.
Wat houdt het in?
Een superfijne cursus waarin je de basis leert van het pianospelen vanuit ontspanning en verwondering.
Heel veel ruimte om je eigen geluid te ontdekken en je creativiteit aan te wakkeren.
Cursus van 8 weken met onboarding. Met elke week 3 tot 5 praktische lessen. Geheel in je eigen tempo te volgen.
Je behoudt onbeperkt toegang tot de lessen.
Je investering is: € 198,-