Ervaar de magie van intuïtief pianospelen
Meld je hieronder aan voor onze gratis live masterclass:
Heb je interesse maar kun je niet op deze datum? Meld je alsnog aan. Wij houden je op de hoogte van onze volgende live masterclass.
Of je nu beginner bent of gevorderd, je bent van harte welkom om dit te ervaren!

Tijdens deze live masterclass gaan we samen met jou aan de slag met pianospelen. Zorg dat je bij aanvang alvast in de buurt van je piano of keyboard bent. De masterclass duurt ongeveer 1 uur.
Reacties op de masterclass:
"Wat was dit een mooi lichtpuntje in mijn dag. Ben een echte beginner maar vond het zo fijn." – Ann
"Echt een nieuwe ervaring. Zeer liefdevol en emotioneel." – Elizabeth
"Fantastisch zeg, het klonk onverwacht heel mooi!!!" – Johan
"Ik ben op mijn 9e begonnen met pianospelen. En geef ook pianoles. De masterclass was zeer fijn om te doen, de mooiste klanken ontstonden. Ik ging vrijer spelen en er kon meteen nieuwe muziek ontstaan, bron van inspiratie voor liedjes en stukjes maken. Dankjulliewel voor de mooie les!" – Charlotte
"Het was heerlijk, en ben verbaasd dat ik dit zo kan" – Cecilia
"Muziek betekent veel voor me. Ik heb verschillende instrumenten gespeeld en word er altijd weer blij van, maar ik voel me tegelijk altijd beperkt omdat ik niet kan improviseren. De masterclass was heel fijn, ben verwonderd en blij dat in zo'n korte en eenvoudige oefeningen zoiets moois kan ontstaan, zowel qua spel als qua gevoel/ervaring." – Elsbeth
Juist ook als je nu denkt dat je niet kunt improviseren, of nog lang niet "goed genoeg" bent, ben je van harte welkom!

Laat je verrassen en we zien je graag daar. 🎹💖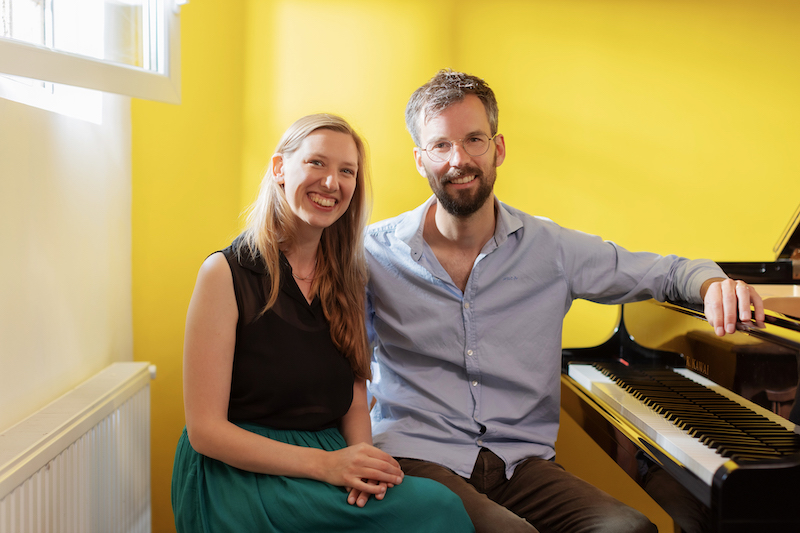 Je gegevens zijn veilig

De masterclass geven we via Zoom. Je microfoon en camera blijven uit. Je kan je op elk moment uitschrijven.